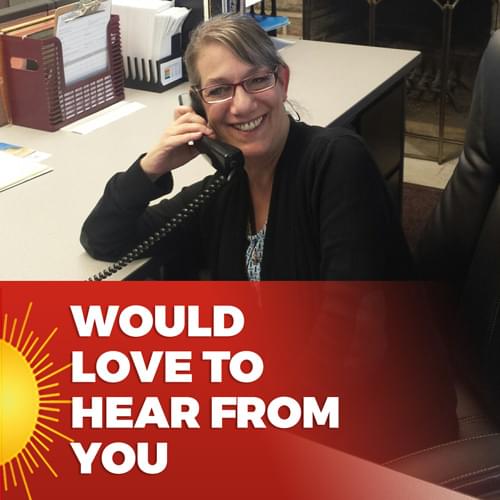 At Scatton's Heating & Cooling we strive for 100% satisfaction in everything we do. We value your opinion and invite you to tell us and others about your experience with us. Please take a few moments to tell us what you think by leaving us a review here on our website or on any of these popular review sites or social networks.
Read what other customers have said about us.

All trademarks or brands on this page are registered by their respective owner and are not affiliated with our company, nor do they endorse or sponsor our products or services.
03-May-2017
Product or service reviewed: New Carrier AC unit
Our AC unit had to be replaced. 2 Scatton's technicians showed up on time, were professional, did a great job. Appreciated that they were so meticulous and cared about protecting my house and keeping it clean. They even checked and serviced the other 2 units while they were here which was not on the list to do. The guys were friendly and a pleasure to work with. Will definitely call Scattons again when I have an issue. Thank you Scattons!
Lori Soenksen
New Hope, Pa
17-Apr-2017
Product or service reviewed: A/C UNIT
EXCELLENT EXPERIENCE EVERY THING DONE AS PROMISED
13-Mar-2017
Product or service reviewed: New Carrier Heat & AC installation
Excellent service Lee & Anthony were friendly, professional & knowledgeable. I didn't have to clean up anything when they were done. Great Job Guys !!!
Phil & Linda Thayres
North Wales
21-Feb-2017
Product or service reviewed: Payne Gas Furnace and Air Conditioning System
Just wanted to let you know how much of a pleasure it has been to work with Scatton's. The Brienza family faced some challenges with the purchase of the Kearney property, and from the moment we called, Scatton's rose to the challenge. From inspecting a furnace on the same day we called, to the installation team completing the job, we were 100% satisfied. The quotation process was quick, efficient, accurate, and competitive. The installation was timely and efficient. The men that did the installation were polite, hard working, and conscientious. They left the property in a better condition than they found it. The workmanship was top notch. They exceeded our expectation in every way. Please extend out thanks to everyone at your company.
John Brienza
North Wales, PA
24-Jan-2017
Product or service reviewed: Install GF & AC System
Hi Vince, Just a quick note of thanks for your help and great work relative to our new HVAC system...Holly and I are thrilled. I also want to be sure that you know what a fine job your team did with the installation. As someone in the service business who deals with staff, I have a keen appreciation for what good people can do for you. These two young men are clean cut, well mannered, articulate, neat, and clearly care for their craft...truly professionals. I was so impressed. All the best, Dave
David Grove
North Wales, PA
22-Aug-2016
Product or service reviewed: Carrier Heat Pump System
I'd like to give praise to the Lansdale Scatton team! From meeting with Vince to set up a replacement heat pump and he couldn't have been more down to earth...to the worker bees who installed the unit and last but not least the one person who represents the Company when calling for the first time to make an appointment...Vicki...who is a true delight and a great asset. Thank you all for an incredible job and so well done! You can bet I will spread the word!
Pat Cahill
North Wales, PA
16-Aug-2016
Product or service reviewed: AC
Good evening Scattons! I wanted to take a moment to thank you for the service call today to repair my AC unit which had gone down during this heat wave. I woke up this morning to find the house was hot and called Scattons around 5AM figuring I'd get an answering machine. To my surprise, I got a live person who told me someone would call me back and they would try to get me in later on today. An hour and a half after my 5AM call, I got a call back saying someone could be here at 8AM! Wow! Awesome! Anthony showed up ON TIME (actually even a little early) and had my problem diagnosed and fixed 25 minutes later for what I considered to be a very fair price! I really appreciate the speedy, thorough and fair service I received today and will definitely recommend your company to my friends and family. The folks I spoke to on the phone as well as the gentleman who came to my home were all very helpful, courteous and professional. You should all be commended for an outstanding job! Thank you again for making this heat wave a little more tolerable and keeping my home cool! Keep up the great work!
Melanie Ostash
Hatfield, PA
13-Jul-2016
Product or service reviewed: Furnace & AC/Central Air
I Purchased and replaced both Furnace and Central Air AC unit in May 2016 and I have to say Thank You to Vince, Mark, Jim, Jarrett and the ladies in the office for excellent service. Vince was very detailed in describing the available equipment, he provided a brochure and drafted a proposal during the initial appointment to help me to understand the cost and visualize the equipment that I was interested in. (This was very important to me as other companies failed to provide a brochure or a proposal ). Vince was very transparent and detailed in describing each cost in the proposal. Vince was patient and responded promptly with a new detailed proposal when I decided to upgrade from my original choice. The installation team were on time, did not fool around on the job, respected my home and got the job done as promised while maintaining a clean work environment. I chose Scatton's over three other companies, one did not have a sale person available for two weeks to do the initial appointment, another was not transparent with pricing, I wasn't sure which equipment I was getting and how much it cost and lastly the third company basically tried to sell me the company's name as advertised on TV, I was very disappointed, they were not transparent with pricing and never presented a proposal even when I asked for one. Scatton's/Carrier also had the best payment plan over three years along with PECO & PPL Rebates that helped to make the cost more attractive. So, kudos to Scatton's for delivering on all of what those other companies didn't. I went with the Carrier for both AC & Furnace and a WI-FI thermostat and I absolutely love it. The system works great and my home is very comfortable. I also got a little extra work done and the cost was reasonable but most of all I now have air in my laundry room where I was previously using a space heater. Thank you again to the Scatton's team for your great work, we are very happy with your service and love, love the Wi-Fi system.
13-May-2016
Product or service reviewed: 16-Seer Carrier Air Conditioning System
Dear Vince - I wanted to send you a short note to say "Thank You" for the great job you and your team did with installing central air conditioning in my home. I began the process of evaluating central AC by interviewing 5 different contractors, 3 local and 2 of the national home improvement chains. Some of the other vendors were trying to "sell" me by creating fear that another vendors solution might be either unhealthy, may damage my walls and ceilings and/or would be ineffective. I appreciated that you and your team never tried to "un-sell" by planting seeds of doubt in another vendor's solution. I also felt that your team was very responsive to phone calls and emails and got back to me quickly on any questions I had, not the case with some of the other bidders. Based on my evaluation experience, I made the decision to go with Scatton's, and I am very happy I did! Prior to installation, your foreman Mark came out to make sure everything was lined up and his team was ready to go and from that time forward, everything went like clockwork. The installation and services team were excellent. They were always on time, very respectful of my property, did an awesome job on the install and were very neat and cleaned up every day they were on the job. Other vendors were telling me that since I own an old, 1920's home with plaster walls that I needed to install a very expensive, high velocity system and they were trying to cast fear that if I did not, my walls and ceilings were going to crack up and fall apart. There is not one crack or paint chip anywhere in the house! Your team really knows what they are doing, they exceeded my expectations. Lastly, I would like to comment on the systems installed, the Fujitsu on the third floor is awesome; I really appreciate the quite operation and having the heating capacity as a backup has already come in handy. The Carrier system installed for main and second floors is also very quiet and effective and having the digital controls provides nice features. So, in closing, I want other home and business owners in the region to know that choosing Scatton's Heating and Cooling is a safe and wise decision, please feel free to share my email or phone number for a reference. Sincerely, Michael Slater
Michael Slater
Hatfield, PA